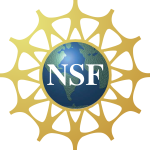 Rockman et al has served as the external evaluator for dozens of National Science Foundation (NSF) grants, including:
Advanced Technological Education (ATE)
Advancing Informal STEM Learning (AISL)
Discovery Research K-12 (DR-K12)
Early Concept Grants for Exploratory Research (EAGER)
Historically Black Colleges and Universities Undergraduate Program (HBCUUP)
Informal Science Education Program (ISE)
Information Technology Experiences for Students and Teachers (ITEST)
Math and Science Partnership (MSP)
Small Business Innovation Research (SBIR)
Transforming Undergraduate Education in Science (TUES)
Improving Undergraduate Education in Science (IUES)
Our team offers experience and expertise in working closely with clients to design and conduct science learning evaluations that meet rigorous standards for NSF external evaluations. Our evaluations have examined science learning across grade levels, disciplines, and learning environments, ranging from museums to k-12 and post-secondary schools, to summer camps and after-school programs, to digital media, and radio and television series. Our team is experienced in facilitating partnerships between scientists and educators, and in providing technical assistance to scientists who are interested in learning more about evaluation. Several of our NSF projects have resulted in publications and conference presentations. We invite you to browse selected examples of our rigorous, independent evaluations for NSF grant programs, below.
We welcome the opportunity to discuss your project with you and to provide you with more information about our tailored services. Please Contact Us to schedule a free 30-minute Q&A session with a consultant.